Description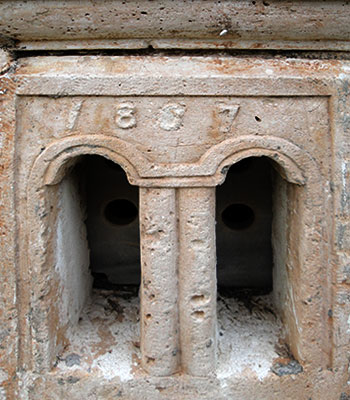 A small, barrel vaulted church, situated in the area of Agiow Ioannis, which belongs to the parish of Chersonissos. It dates back to 1807, according to a stone inscription on the "agiothyrido" (Greek word for "gate of saints", referring to the small east sanctuary window), and it was renovated in 1918.
Inside there is a wooden iconostasis, made in 1939, with icons of Vrefokratoussa (Infant Holder), Jesus Enthroned, St. John the Theologian, the Sacrifice of Abraham, the Creation of Eve and the Original Sin. On the same location there used to be a monastery, which was destroyed during the Ottoman Rule. Next to the church, there are two rock-hewn monks' tombs.
Architecture: single-nave barrel vaulted
Dating: 1887
Location: Anissaras – south of the village, on the old national road Chersonissos - Gouves
Celebration: 8th May and 21st September
Hagiography: NO
Access: Easy access from a country road
Visit Options: Open
No street view available at Google maps.