Description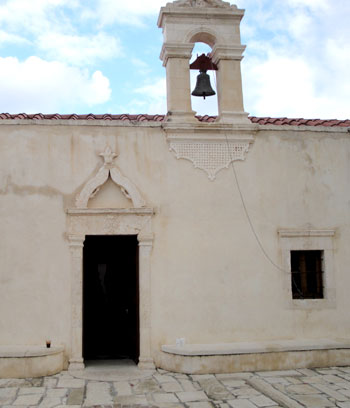 Koutouloufari is located near Hersonissos and is built on the slope of Mount Pyrgia at an altitude of 100 meters and is 29 km east of Heraklion.
Koutouloufari is a beautiful and traditional settlement. It is an ideal destination for those who want relaxation while staying in a quiet and picturesque environment close to the beautiful beaches of Hersonissos providing lots of fun, sightseeing and activities since Hersonissos is less than one kilometer away.
Koutouloufari is referred in the list of the villages of Crete by Fr.Barozzi in 1577 as "Calafari Metochio" and in the catalog of Basilicata as Cutrufari.
The village is famous for its Cretan architecture, so the visitors can walk through its picturesque cobblestone streets, admiring the stone-built houses with arches and the internal blooming yards that are covered with the traditional vines or descend the road that passes through the hills full of olives towards Hersonissos. The houses are built amphitheatrically with a wonderful view of Hersonissos bay.
In Koutouloufari, the visitors will find beautiful small hotels, apartments and studios, some of which are restored, while the new hotels are in most cases elegant and in harmony with the aesthetics of the place. In the area, one can find restaurants and traditional taverns with Cretan cuisine and various café's and bars. On the one hand the view of Hersonissos Harbor overlooking the Cretan Sea and on the other hand the view of Koutouloufari village, combine beautifully the mountain and sea, which are characteristics of Crete Island.
The main temple of the village is that of Agios Vasileios (Saint Vasileios) built on the ruins of a 14th century temple. Its expansion dates back to 1840 and is decorated with a wood-carved iconostasis with images of the Old Testament at the bottom and images of Christ and Panagia (Holy Mary) on the top of it. During its restoration in 2002, tombs were found on the floor of the newer temple and, due to these findings, it was concluded that the first temple might have been a cemetery.
Every summer, Cretan Nights and various Cultural Events are organized that attract many visitors.