Description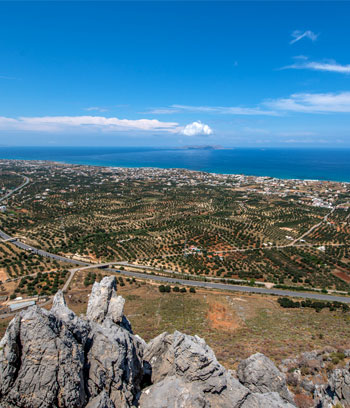 Kokkini Hani is a popular area of the Municipality of Hersonissos and is situated 14 km east of Heraklion. It was named after an inn that once a man called Kokkinis owned in this area. This inn was available for those who were visiting Heraklion and wanted to stay for a night and got some rest. There are more details about the village at the page referring to Kokkini Hani village.
This area has many large and small sandy beaches with shallow turquoise waters. It is ideal for families with young children and is organized. Swimming facilities and water sports are provided to visitors too.
These beaches offer umbrellas, sunbeds and beach bars, while there are hotels and restaurants. It is an ideal destination combined with the breathtaking view of the island of Dia which is opposite the beaches.
Kokkini Hani beach is couples and families friendly, has shower facilities and space for activities.
Should you need driving directions to reach Kokkini Hani beach, please open this link to use Google Maps' relevant service.