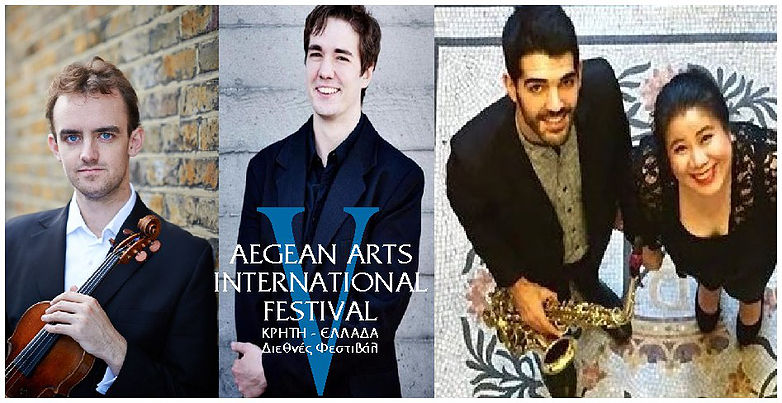 Chamber music of the highest calibre by four international artists of thundering austerity in Panagiotakis Garden Theatre in Episkopi Pediados.
The evening will begin with Benjamin Baker and Daniel Lebhardt, two extraordinary musicians with power, poetry and formidable technique. Both 1st prize winners οf major international competitions including the Young Concert Artists Auditions in both Paris and New York. They will present a program of works that will include the Mozart's Violin Sonata No.18, Bartok's Rhapsody No.1 for violin and piano, and Prokofiev's Violin Sonata No.2 in D Major.
The evening will continue with Manu Brazo, an internationally awarded Sevillian born saxophonist, who will present works of Piazzolla, Spanish folk songs and Gershwin, accompanied by the Indonesian pianist Prajna Indrawati.
An evening definitely not to be missed!